Combined Musa and Villa Campolieto Groups
At least 25 visitors required
| | |
| --- | --- |
| | All prices shown include pre-sale rights |
Select
(*) List price calculated by adding the online purchases of all tickets included in the offer Combined Musa and Villa Campolieto Groups.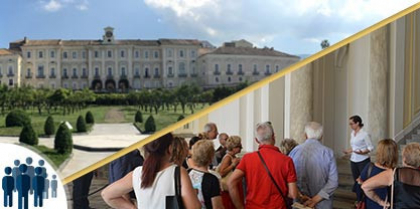 Two unique sites for beauty and value of the works, a single ticket to enter and live unforgettable experiences.
Features
Tickets available for purchase: from 25 to 50 (based on availability)
Includes guided tour in:

Italiano (Minimum visitors: 15)
This ticket is not refundable
Take it easy
This ticket is long-lasting
From the date of purchase, you have 180 days to book the experiences included in the bundle.
You better book on-line!
you always have these benefits included
Free to change date and time

Instant ticket

Skip the line

Relax

The environment thanks you

Easy and stress free

Secure Payments

Personal area and help desk
Prices
| | |
| --- | --- |
| | All prices shown include pre-sale rights |