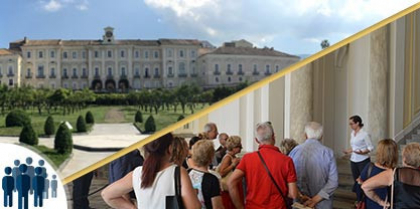 Combined Musa and Villa Campolieto Groups
At least 25 visitors required
Two unique sites for beauty and value of the works, a single ticket to enter and live unforgettable experiences.
Discount of 37%
(*) List price calculated by adding the online purchases of all tickets included in the offer Combined Musa and Villa Campolieto Groups.
Choose your rates
Every 15 visitors 1 free access.
This special rate rewards you with free admissions. The bonus is activated and increases automatically based on these conditions:
1 entrance every 25 visitors at a price Full Rate